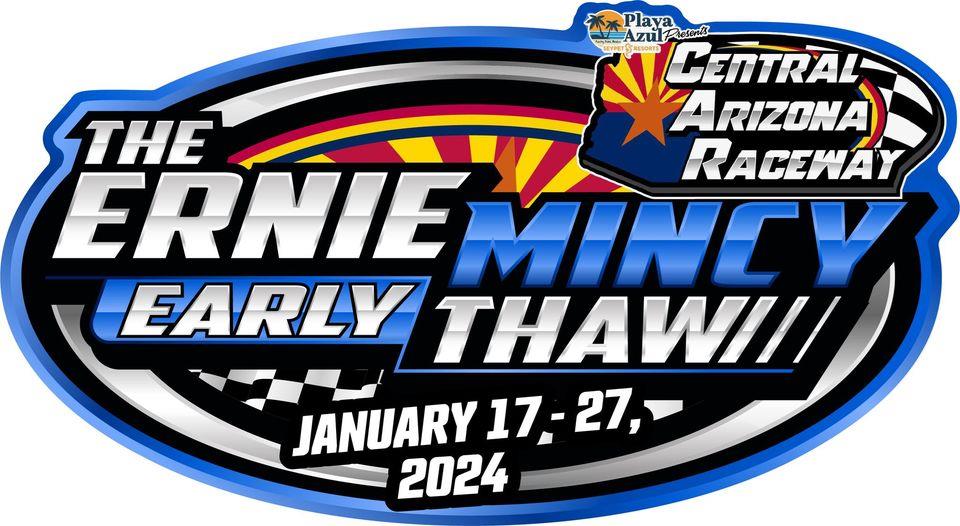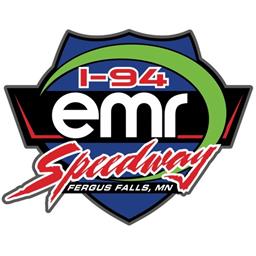 ---
The Early Thaw Returns to Central Arizona Raceway in January
The Early Thaw Returns to Central Arizona Raceway in January
It's time to start planning your winter vacation!
The second annual Ernie Mincy Early Thaw returns to the Central Arizona Raceway in Casa Grande, Arizona in January and will feature six nights of high intensity racing action over two weekends, which will include Super Late Models, IMCA Modifieds, IMCA SportMods, IMCA Stock Cars and Limited Mods (a mixture of WISSOTA Midwest Modified, X-Mod and USRA B-Mod rules) all six nights.
The track will host a practice night on Wednesday, January 17th before kicking into action with three complete events on Thursday, Friday and Saturday, January 18th, 19th and 20th before taking three nights off and repeating the schedule the following weekend with a practice night on Wednesday, January 24th followed by three nights of action on Thursday, Friday and Saturday, January 25th, 26th and 27th cap off the six-night mini-series.
Practice nights will run from 6p-9p and race night start times will be 5pm each night.
Late Models will race for $2,000 to win during the Thursday shows, $2,500 to win on the Friday shows and $3,000 to win on the Saturday night shows. IMCA Modifieds and Limited Mods will each compete for $1,000 to win in each of the six events, while SportMods and Stock Cars will race for $750 to win nightly as well.
Event sponsors include: CarQuest by Advance, Shocker Hitch, Shaw Trucking, P&B Transportation, Auto Nation by Klein, Arizona Speedweeks, Rip's, I-94 emr Speedway, Blackduck Power Equipment, ATEC Engineering, Lube-Tech, Blaine Brothers, emr, Dirt Pro Inc., Reliable Plus, Total Ag Solutions, Structural Buildings, Speed Sport TV and Whisler Construction. Additional marketing partners are always welcome. Interested parties should contact Don at (612) 803-3010 for details.
Much more information on this event will be released over the coming weeks and will be available at www.TheCentralArizonaRaceway.com.
Back to News